It has been overcast and gloomy the last week and a half, so I was starting to worry that I would not have a chance to take any fun shots for water. Finally, Wednesday I decided I should take some photos of the raindrops on the flowers since it might be the only water I would see.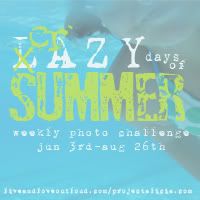 And the Black and White in
Ordinary Miracles and the Crazy Eight
's monthly photo contest Picture Perfect. This month's theme is black and white, and I had a hard time finding one. I just do so love color.