Monday I went to the zoo with a friend and her little girl. She is also really into photography and has already started her own business. It is great to hang out with her and her daughter who is almost only a year older than Sunflower.
Which meant they did fight over pushing the stroller occasionally, but mostly they played great (and sometimes pushed each other in the stroller.)
We saw very few animals but...
...did ride the carousel. The person made me stand next to her, so when it was done I got down to take the picture, but she wouldn't look at me. What? I'm sitting still waiting for you to take the picture when I really, really want to get down and play!
We went to the petting tank, but Sunflower didn't actually put her finger in. She did enjoy washing her hands 3 times.
The girls got to go into a wind tunnel...I thought it would scare them.
I was wrong.
They also made otter puppets.
Though Sunflower's looked nothing like the otter since she cut her template into shapes and glued them on upside down. Abby girl had some help.
Thanks, Mama!
We did see one animal that was my absolute favorite...
Sunflower enjoyed pretending to be a shark and a caged animal.
My friend and I took lots of pictures of each other's children...and our own. This is my favorite of her daughter.
I cannot wait to see the ones she took of Sunflower. Sunflower already saw them on the back of the camera.
We will be going back again soon. In fact, my family is going Saturday with some other friends, but we'll be back again with Julie and Abby girl, too. Zoo passes are awesome!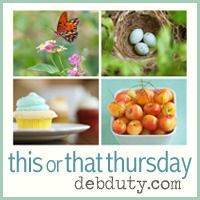 (Oh, and I am not intending to watermark my pictures in general, though I am planning to start using my real name soon. It is just that I had exported these and others for facebook where I do watermark and I was too lazy to export them again.)